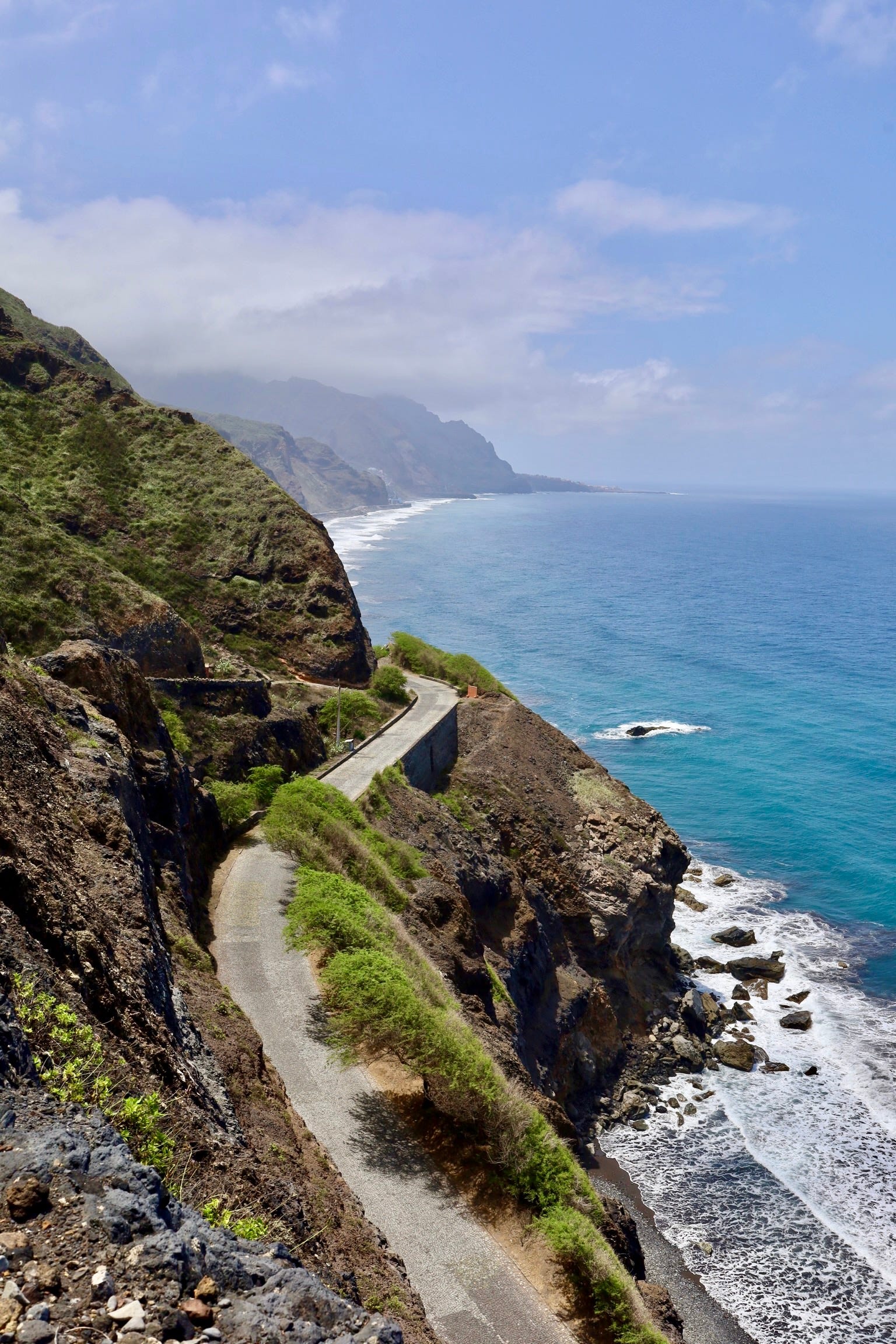 Santo Antão Tour - your travel specialist for the most diverse islands of Cape Verde
Welcome to the beautiful island archipelago Cape Verde. Rough coasts, green valleys, high mountains, volcanos and white sand beaches are waiting for you to be explored.


We are a local travel agency, specialised on hiking and discovery trips for groups and individual travelers on Santo Antão, São Vicente, Santiago, Fogo & Maio.

We organize hotel and guesthouse reservations, transfers (including luggage transfers), guided hikes & trekking, intercultural encounters among many other services.
Santo Antão Tour values
We create moments that are authentic.
Our tourism is sustainable; we work only with locals.
We respect nature and its limits. We know that we are only guests on this planet.
We pay fair prices. Tourism that exploits people belongs to the past.
WE SPEAK ENGLISH +
WIR SPRECHEN DEUTSCH +
NÓS FALAMOS PORTUGUES +
NOUS PARLONS FRANÇAIS +
NO T'FALA CRIOLO
«A perfect organized trip, that has exceeded all my expectations.» Reto, Switzerland
«Fredson, our guide, was not only super professional, knowledgeable and motivated to show us all of the island's beauty on our hikes & trips but also always genuine, funny, and relaxed (=best of both worlds). We could really tell that he loves his job and has been doing it for a long time!» Malia, Switzerland


«Que de beaux souvenirs avec toi... les amoreux d´authentic, n´hésitez pas et passez un moment avec Fredson, vous ne regrettez pas!» Stephanie, France
«Wir hatten ein phantastischen Tag auf São Vicente mit unserem Guide Nany. Wir machten eine beeindruckende und durchaus anspruchsvolle Wanderung von Mindelo über die Berge bis nach Salamansa. Wir können eine Tour mit Santo Antão Tour nur empfehlen!»
Udo, Deutschland

«On c'est régalé pendant notre séjour.
Super Programme, bon enchaînement des randos, bonne organisation des transferts etc.. Fredson au top, gentil ,compétant, attentif aux clients, de bonne explication, c'est un vrai plus pour un séjour découverte d'avoir un guide comme ça !» Pierre, France
«Merci beaucoup, vous etes très gentil, et surtout vous nous avais donner un peut d´histoire et beaucoup de souvenir à ramener en France!» Jessica, France
«From the first to the last day, this trip was filled with highlights, perfectly organized by Fredson and Melissa at all times. One of my most beautiful trips to Cape Verde!»tatjana, Switzerland

«Ich war durch und durch begeistert und würde die Zeit auf gar keinem Fall missen wollen. Die Erinnerungen an Santo Antão gehören wohl zu den schönsten Reiseerinnerungen die ich habe!» Nira, Schweiz
«Interesting programme "off the beaten track" » Eva & jaromir, Czech Republic
«Fredson showed us his island with a lot of love and commitment. No wish was left unfulfilled.» My Way Crew, Germany

«Fredson hat mit uns 4 wunderschöne wanderungen gemacht und uns orte gezeigt die wir ohne ihn nicht gefunden hätten. Dank ihm haben wir viel über die Agrikultur und über das Leben und die Menschen in Santo Antao gelernt. Wir könne santo antao tour wärmstems empfehlen!!» Chantal, Schweiz
Why book with Santo Antão Tour?
We are aware that there are many tour operators and travel agencies on the market. It's not easy to decide, who to trust with the planning of your vacation. But as a local agency and travel specialist with experience in the field of sustainable tourism, such as connections all over the islands, we are the specialist you're looking for. We are also very flexible and eager to fulfill your wishes and expectations and thereby create an unforgettable experience.

Santo Antão Tour will give you the opportunity to be surprised and discover places away from the familiar without having to miss the well-known spots.
With us you will get the best of both.


We do not measure our success with numbers but with the satisfaction of our customers, always in respect with nature and the local population.

Our mission is uncompromising:
Authentic. Sustainable. 100% fair.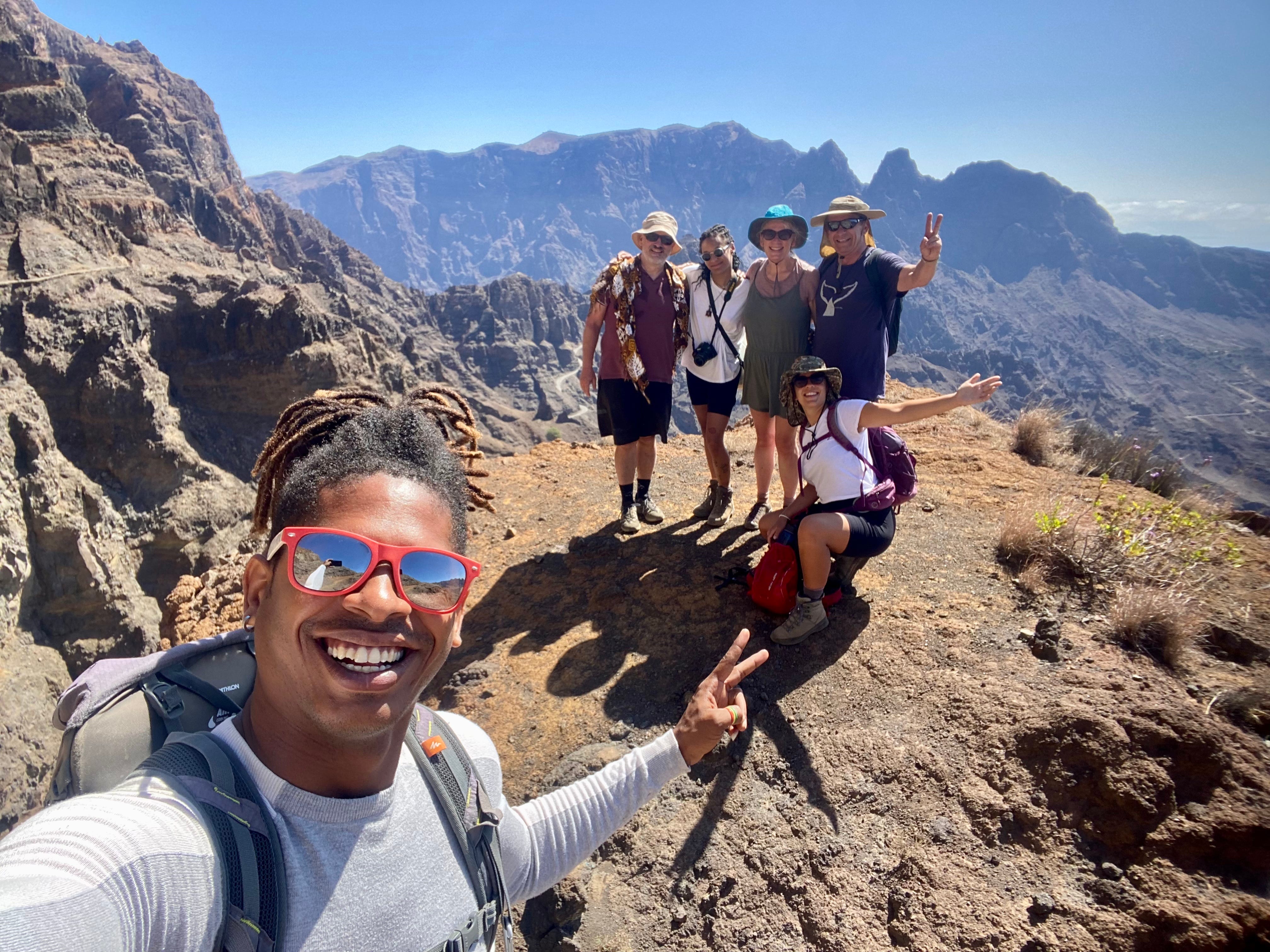 the benefits of exploring with local guides
All of our tours are always accompanied by local guides. There are several reasons for this. The local guides enable you to come into contact with the local population faster on the tours and thus experience unique moments. Our guides have had various training courses including safety, fauna and the history of Cape Verde. With our tours we enable sustainable tourism in Cape Verde, which is one of our most important company value. Also our guides ensure that all tours run smoothly, even if something unforeseen should occur.