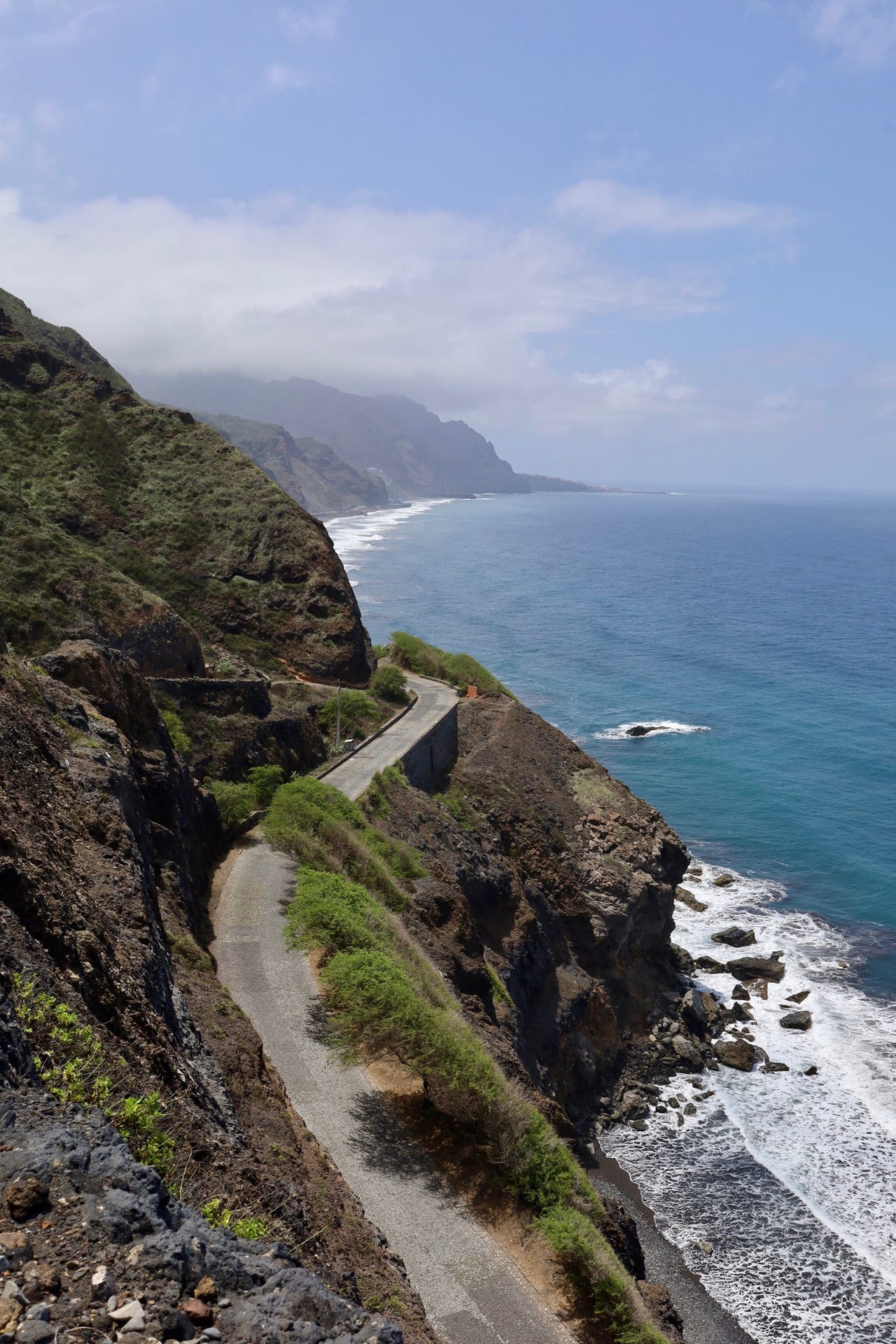 Santo Antão Tour - your travel specialist for the most northern islands of Cape Verde.
Welcome to the greenest and most diverse island of Cape Verde, Santo Antão, located in the northern part of the archipelago. Rough coasts, green valleys, high mountains and black sand beaches are waiting for you to be explored.

We are a local travel agency, specialised on hiking and discovery trips for groups and individual travelers on Santo Antão and São Vicente. We organize hotel and guesthouse reservations, transfers, guided hikes, intercultural encounters among many other services.

Santo Antão Tour values
We create moments that are authentic.
Our tourism is sustainable; we work mostly with locals.
We respect nature and its limits. We know that we are only guests on this planet.
We pay fair prices. Tourism that exploits people belongs to the past.
WE SPEAK ENGLISH + WIR SPRECHEN DEUTSCH + NÓS FALAMOS PORTUGUES + NOUS PARLONS FRANÇAIS + NO T'FALA CRIOLO
trekking group 2.10.21 - 13.10.21
This group is specially designed for all the hiking lovers out there, seeking for unforgettable memories. Sense the power of nature on the most breathtaking routes on São Vicente and Santo Antão.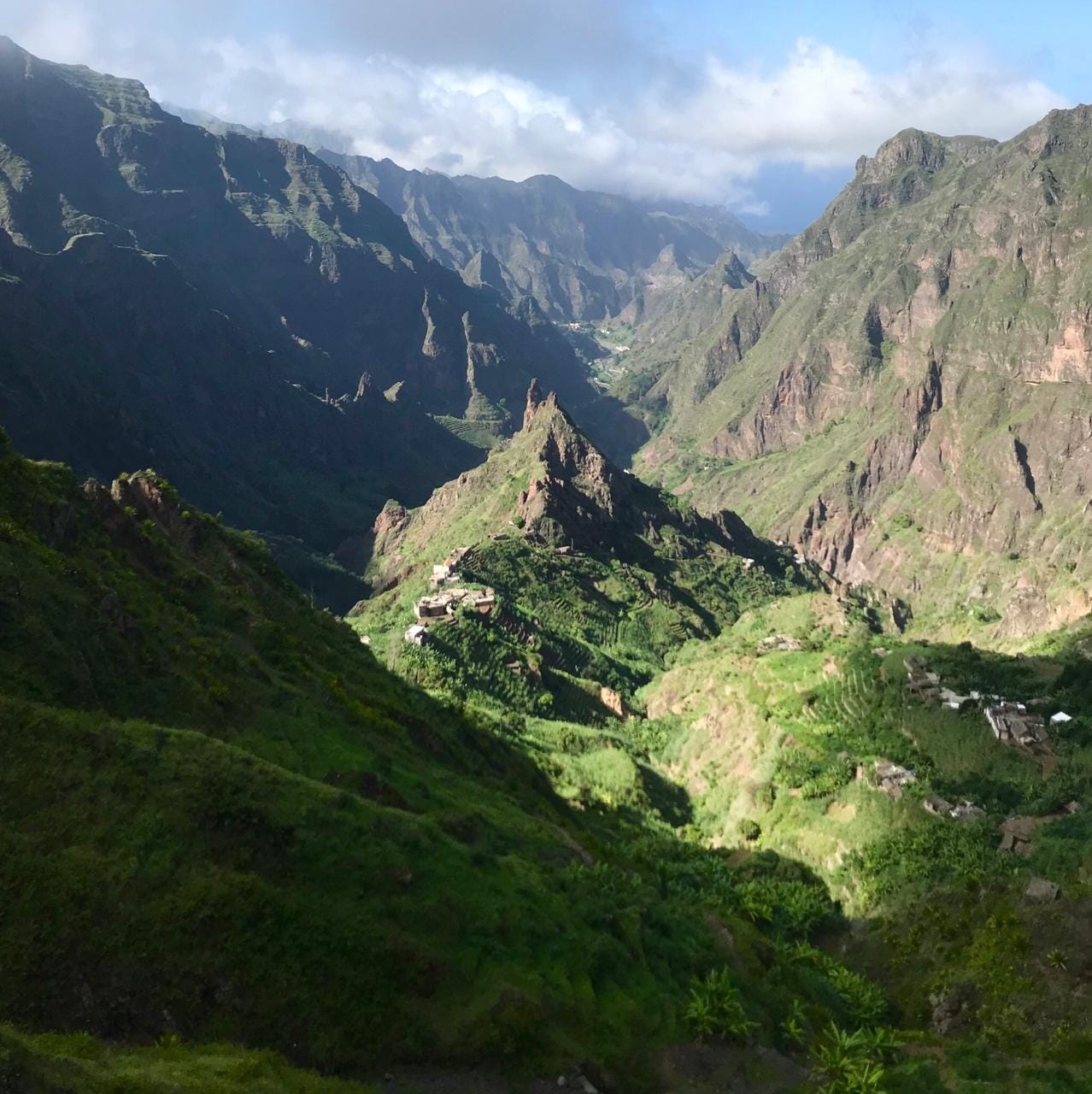 feldenkrais® group
6.11.21 - 17.11.21
The Feldenkrais Method® of somatic education is a powerful and revolutionary approach to improving your life that uses gentle, mindful movement to bring new awareness and possibility into every aspect of your life. The Swiss Feldenkrais teacher Tatjana Pacheco will join this group and help you to raise your body-awareness in the surrounding of the beautiful mountains on Santo Antão.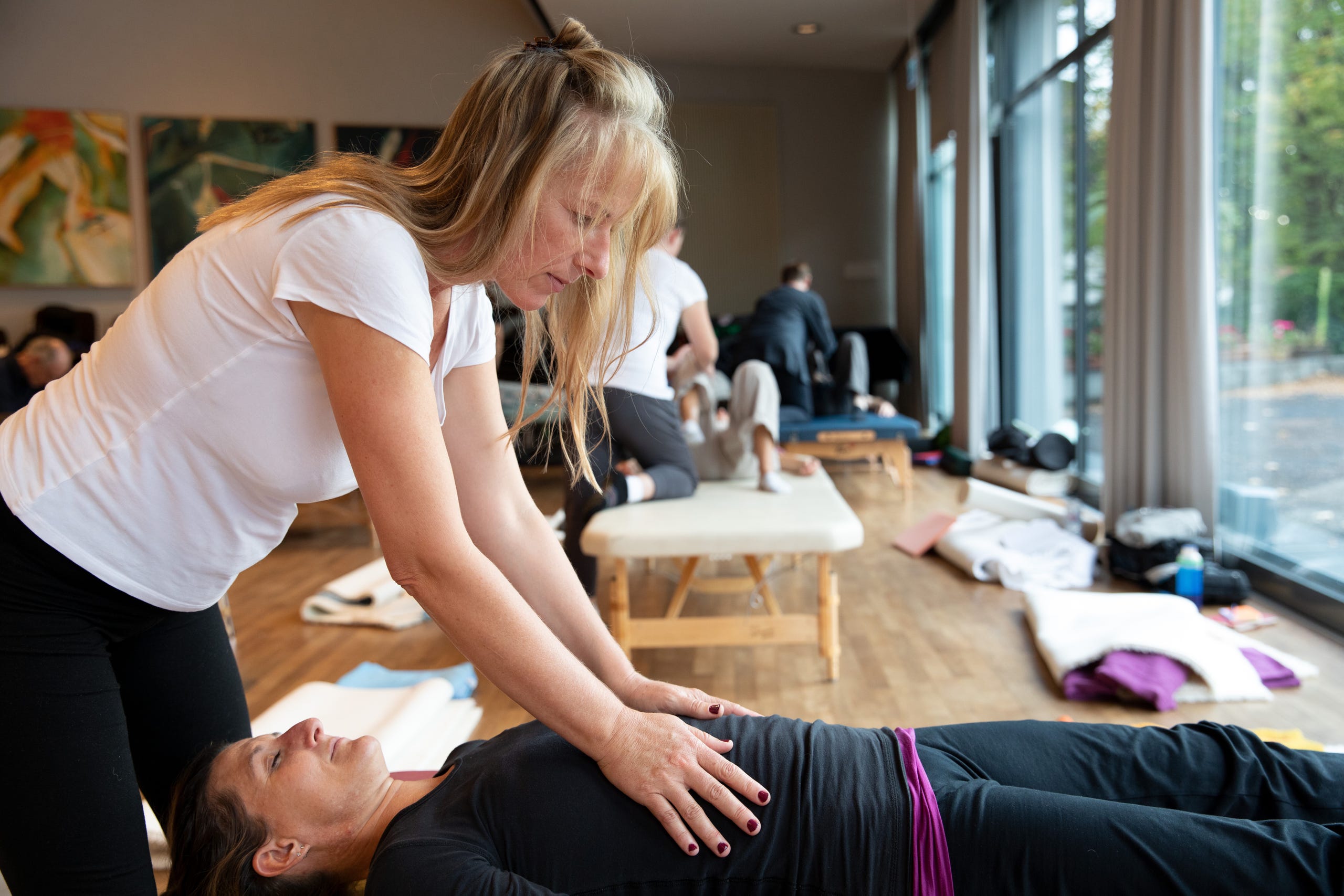 ❤️ Feedbacks from Santo Antão Tour clients
"A perfect organized trip, that has exceeded all my expactations." Reto, Switzerland

"Fredson showed us his island with a lot of love and commitment. No wish was left unfulfilled." My Way Crew, Germany

"Fredson, our guide, was not only super professional, knowledgeable and motivated to show us all of the island's beauty on our hikes & trips but also always genuine, funny, and relaxed (=best of both worlds). We could really tell that he loves his job and has been doing it for a long time!" Malia, Switzerland

"Que de beaux souvenirs avec toi... les amoreux d´authentic, n´hésitez pas et passez un moment avec Fredson, vous ne regrettez pas!" Stephanie, France
"Merci beaucoup, vou etes très gentil, et surtout vous nous avais donner un peut d´histoire et beaucoup de souvenir à ramener en France!" Jessica, France

"Exactly what I needed! I will travel back home with so many beautiful memories." Jenny, Switzerland

"Ich war durch und durch begeistert und würde die Zeit auf gar keinem Fall missen wollen. Die Erinnerungen an Santo Antão gehören wohl zu den schönsten Reiseerinnerungen die ich habe, an die ich sehr gerne zurückdenke und mich in Nostalgie schwelgen lassen." Nira, Schweiz

"Mit Santo Antao Tour zusammen Cabo Verde erleben zu dürfen, ist ein Glück! Nähe zu Land und Bevölkerung inbegriffen!" Regina, Schweiz
💡Why book with Santo Antão Tour?
We are aware that there are many tour operators and travel agencies on the market. It's not easy to decide, who to trust with the planning of your vacation. But as a local agency and travel specialist with experience in the field of sustainable tourism, such as connections all over the island, we are the specialist you're looking for. We are also very flexible and eager to fulfill your wishes and expectations and thereby create an unforgettable experience.

Santo Antão Tour will also give you the opportunity to be surprised and discover places away from the familiar without having to miss the well-known spots that also have their charm. With us you will get the best of both.


We do not measure our success with numbers but with the satisfaction of our customers, always in respect with nature and the local population.

Our vision is to create a new kind of tourism:
Authentic. Sustainable. 100% fair.