maio
A hidden treasure for beach lovers
If you are looking for relaxing beach days, you are in the right place on the island of Maio. The island is also a good alternative to the mass tourism islands of Sal and Boa Vista. The beaches are just as beautiful and you almost have them all to yourself.
The capital of the island is called Porto Ingles or just «Vila do Maio» (City of Maio). The pretty town is very cozy. In the evening, the locals sit in front of their houses and gossip. During the day it is usually too hot for that. In every street there is a grill somewhere where chicken or fresh fish is grilled. Here you experience the real Maio!
The most beautiful beaches of the island your will explore by walking. Some of them are accessible by car, but not all of them. The main beach of Vila «Bitxe Rotcha» with its white sand and crystal blue water ain't to bad as well! At the cozy beach bar «Tropikal» you can easily spend some beach days, swimming and drinking fresh Caipirinhas. On the weekends they often have live music.
full day islandtour maio
It is worth getting to know the island on a day tour. The first impression of the island is often: barren and deserted. But Maio offers so much more. You will be amazed by the beauty of the island! We drive to various villages and beaches, visit the salt fields and have lunch in a small restaurant in Cascabulho.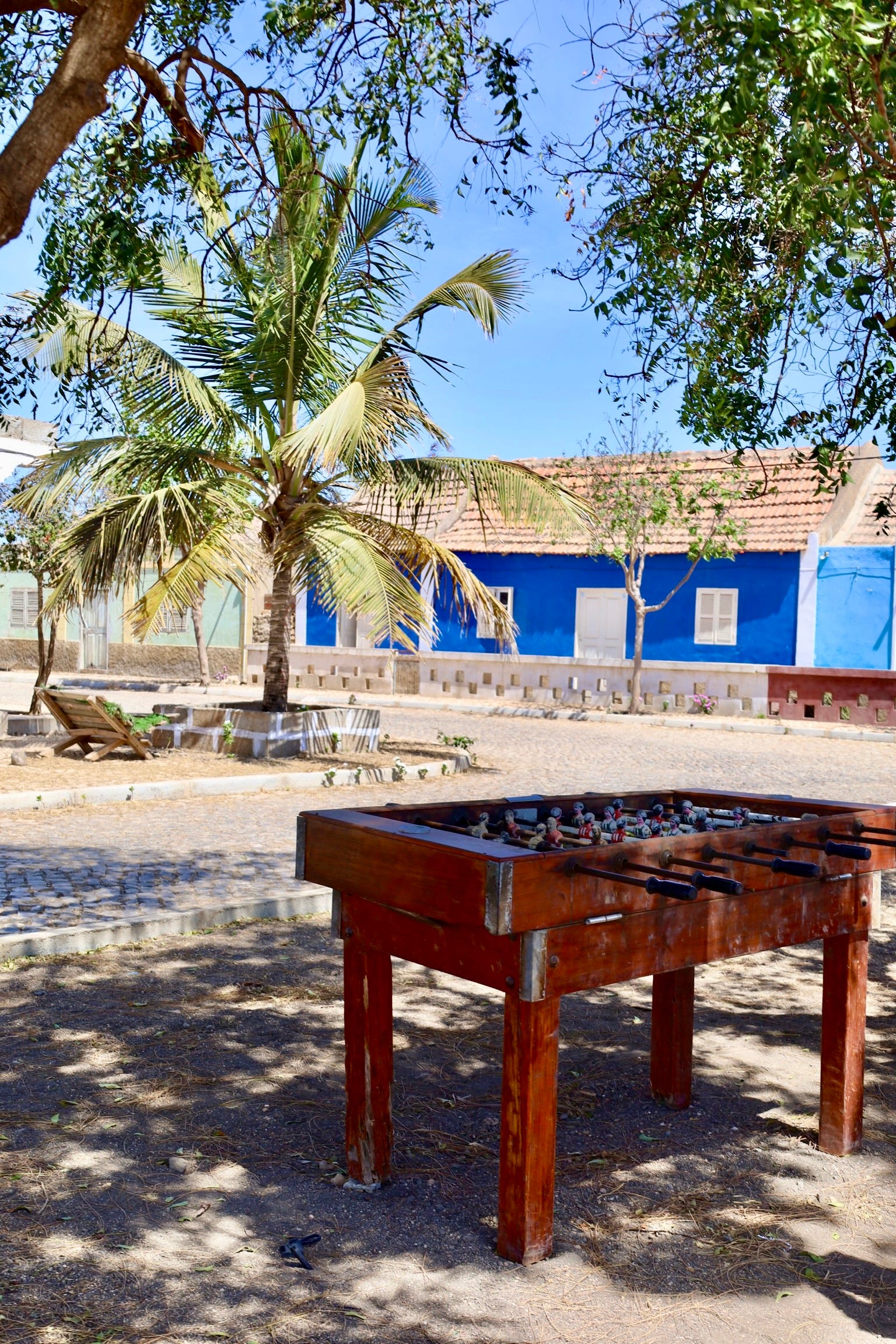 family stay at «casa lagoa» in barreiro
Do you want to experience Cape Verde as real as possible? Then a homestay will be perfekt for you. Albertina (photo above) rents 2 rooms for guests in her home in the village of Barreiro. The rooms are very clean, comfortably furnished and the house lady takes great care of her guests.

The manageable village of Barreiro is just a 10-minute walk from the beach and a 10-minute drive outside of Vila.