Santo Antão, the second largest island on Cape Verde, located in the northwest of the country, is considered the greenest and most mountainous island of Cape Verde. The island is divided into a dry, arid and a green side. Blessed with breathtaking and diverse scenery, Santo Antão is perfect for ecotourism and adventure. It offers visitors incredible hikes of all kinds of difficulty levels, canyoning, diving, as well as beautiful black sand beaches to explore or relax.

The huge mountains that house volcanic craters retain a lot of water that seeps into the valleys, forming lush landscapes. In these valleys various agricultural products are produced, thus visitors can enjoy tastings of typical island dishes - many based on fresh fish - or also the famous grog, coffee and other local products. In addition to the magical hikes in the green mountains, equally beautiful and fascinating arid and rugged landscapes can be explored on the dry side of the island. On Santo Antão you can really get in touch with nature and also experience the daily lives of its inhabitants.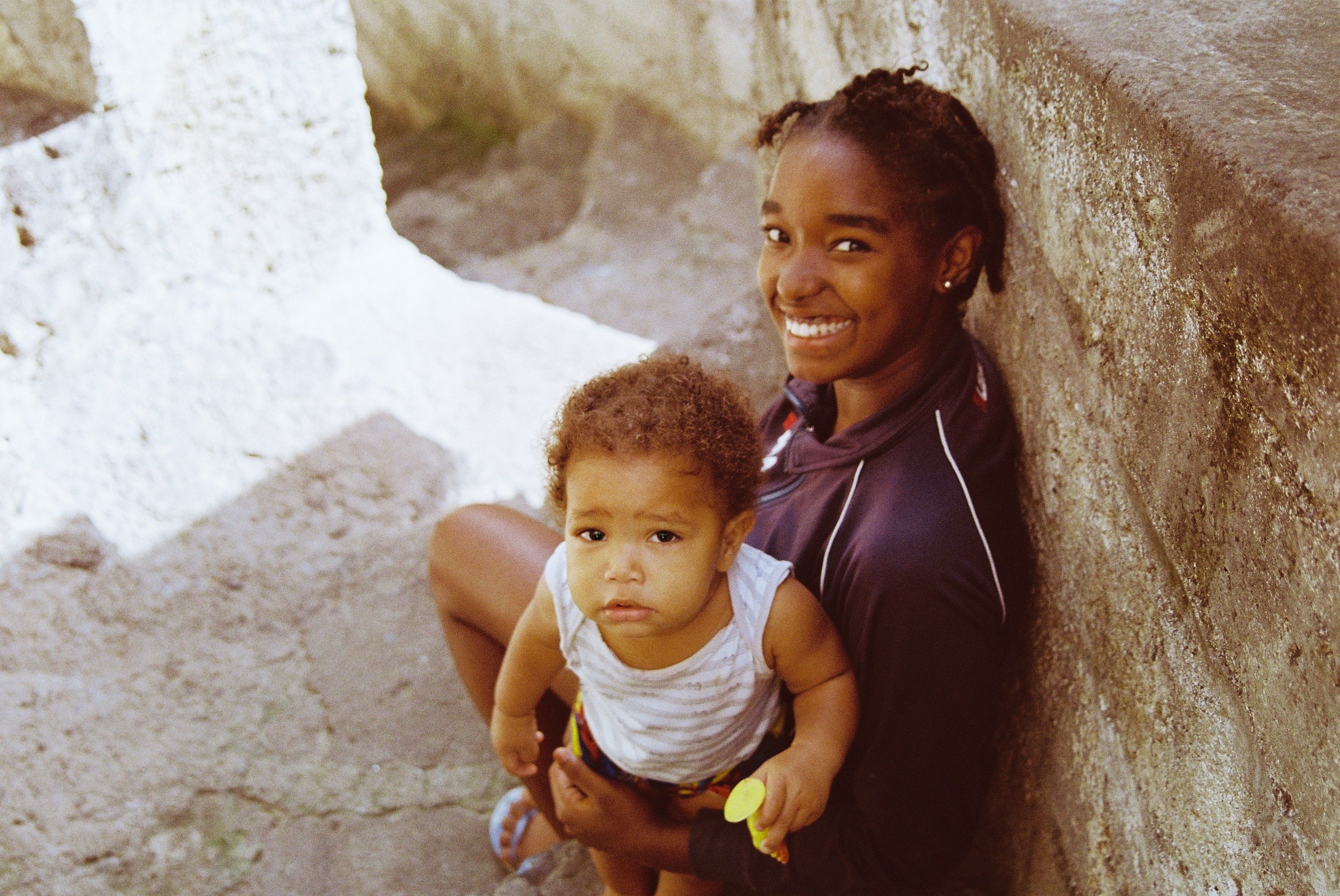 Cape Verdeans will always welcome you with a smile and open heart
Santo Antão can only be reached by ferry. There is a direct ferry from Mindelo (São Vicente) to Porto Novo and back, 2-3 times a day. It takes 1 hour to reach Santo Antão. The ferry schedule depends on the season. If you book a package with us, we will organize your ferry ticket. From Porto Novo we organize private transportaion to your hotel or directly to the starting point of your hike. If you booked a hike or package with us, we also take care of the luggage transport. There are also public cars called Alugueres, which are dependable and safe.

TAP Air Portugal offers very good flight connections from most European cities (via Lisbon) to Mindelo, Praia and Sal.
With our knowledge and connections all over the island, we will find the perfect place for you to sleep. Hotel, guesthouse or a private family house - whatever you prefer. The place of your overnight depends a lot on your program. We will take care of the organization, so you can avoid long transportaion ways.
The lush island benefits from a strong agro-culture, which is why Santo Antão delivers the neighbour islands with food. There is something for every taste and appetite. Depending on the season, you will find: mangoes, alomonds, avocados, passion fruit, sweet potatoes, pumpkin, lettuce, herbs, bananas, fresh fish, coffee and much more.
Cabo Verde offers a big food variety also for vegatarians and vegans
Cape Verde is a year around destination. Cape Verdean summer which is also low season, is equal to European summer and starts more or less in June and goes until September. These are the hottest months with high humidity, usually between 70-80%. During these months we don´t recomend long hikes, or to start the hikes early in the morning. These months are perfect for swimming, as the sea is very calm. It is also the season when turtles come to lay down their egs. Climate change has also arrived on Cape Verde, so it´s difficult to make exact predictions. The western part of the island is mostly sunny and dry, so even in winter you will find high temperature, except during the night, when it can get fresh.
Capeverdean hospitality Morabeza

The Cape Verdeans are very open and friendly to tourists. Even if they don't speak any foreign languages, they will always welcome you with a smile. You will experience this first hand on your hikes and excursions. It is important to us to support the local families, which is why we arrange lunch or overnight stays with families. This gives you an authentic insight into the rich Cape Verdean cuisine and the dynamic everyday life.

The nature on Santo Antão is unique and in many places still untouched. Tourism is present on the island and it is important to us to promote a slow and sustainable tourism, in order to protect nature and its uniqueness. If possible, please avoid plastic items on site, as these often end up in nature and there is (still) no functional recycling system on Cape Verde. Read more about our values.